Biography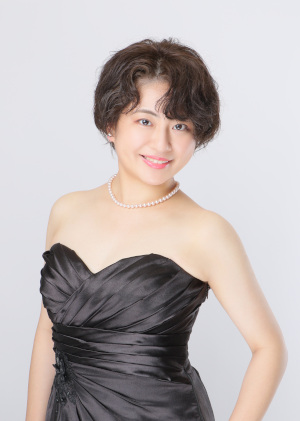 Tomoka ONODA was born in Aichi Prefecture, Japan.
She graduated from the Nagoya College of Music, Department of Music, General Music Course, and completed a master's degree in instrumental music (piano) at the Graduate School of Music, Nagoya College of Music.
She also participated in the 49th Wiener Musikseminar with a tuition waiver, performed in the selected persons' concert, and received a diploma. At the same seminar, she studied under Johannes Kropfitsch.
Selected for the 23rd Osaka International Music Competition, Piano Section, Age-G.
After graduating from graduate school, she worked as a class assistant at Nagoya College of Music for three years.
A four-year gap
In fact, there was a time when she never touched the piano at all: for about four years, from the age of 13 to 17, she was devoted to classical ballet.
She gave up the piano in her house to a relative, and sweated every day in a competition class at a ballet school. However, she resumed playing the piano when she was required to play an instrument for her college entrance exam. Then, toward the end of her college life, she discovered the fun of playing the piano.
Currently, she is performing in her own unique style, posting videos on YouTube of her performing piano pieces by Japanese composers and ballet music arranged for the piano.